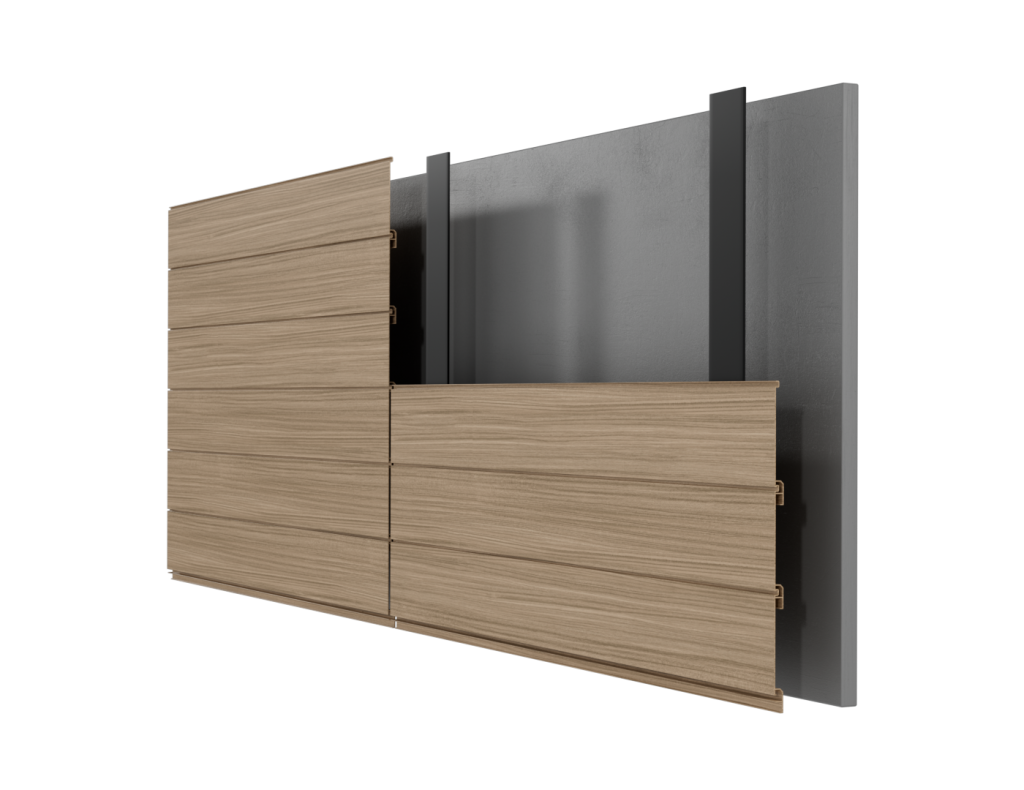 A simple, clean and modern cladding system that is great for both walls and soffits. A selection of board styles that interlock together and clip to the substrate. Trims and finishing pieces provide a clean, minimal finish.
Clip in batten profiles can be added to our dimensional board for a striking textured effect.
WE MANUFACTURE AND DELIVER A1/A2 FIRE-RATED NON-COMBUSTIBLE CLADDING AND BATTEN SYSTEMS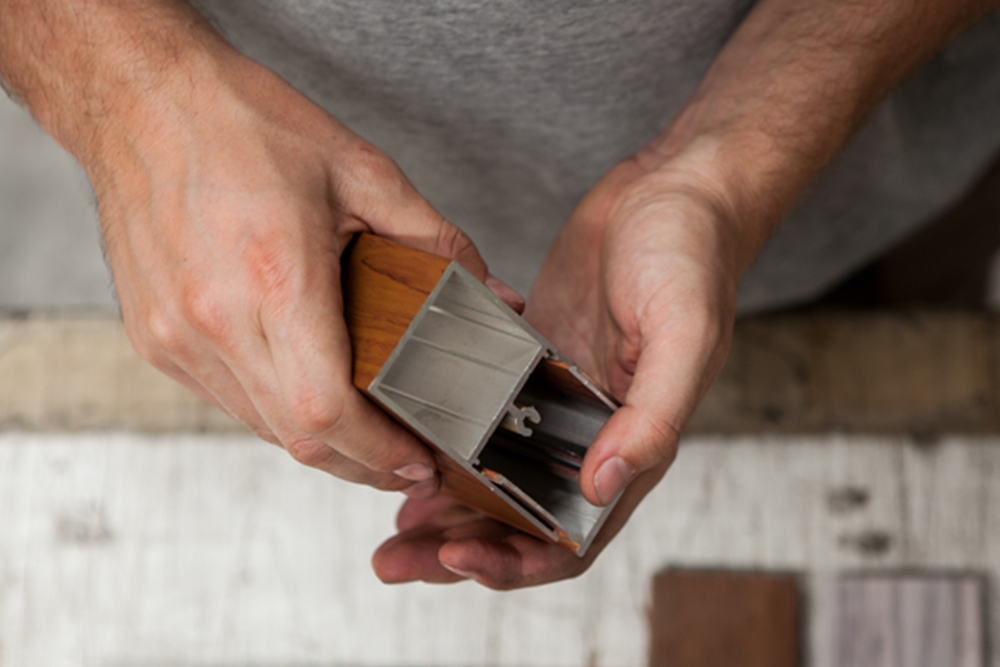 Our seamless, flexible & easy to install profiles. All of our modular profiles give you incredible customisation with:
Profile shapes and sizes.
Spacing preference.
Batten and slat angle options.
Different backing alternatives.
A range of finishes.
Woodgrain Finish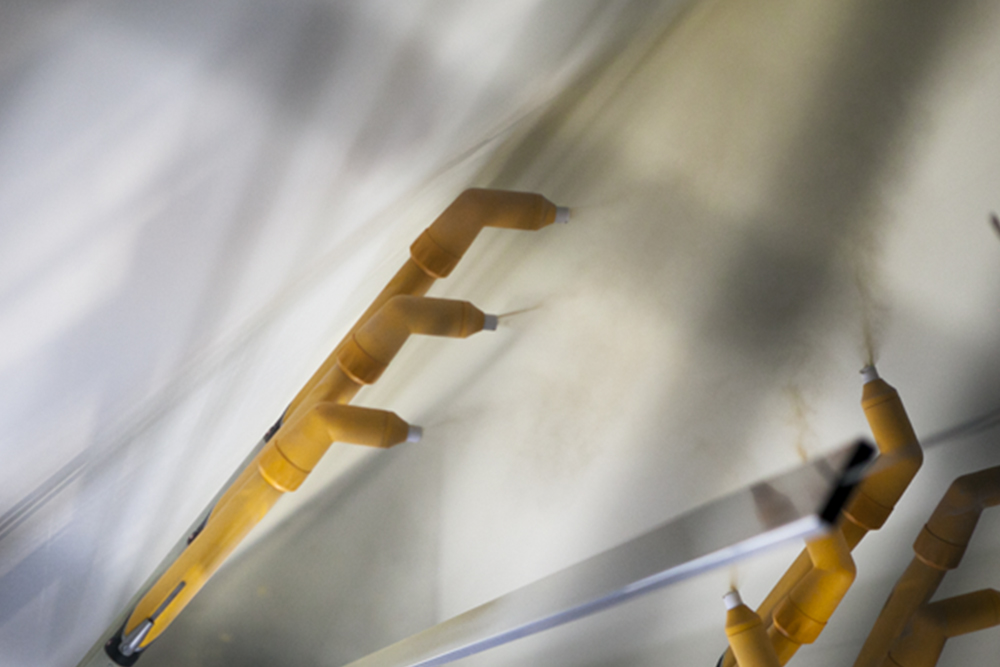 Powder Coating
Our vertical powder coating system means we can finish aluminium quicker than most competitors. Knotwood has also worked with industry leaders to create unique powders that result in a more consistent, durable, and rich colour.
Fire safety is an important consideration for any building. Selecting the right materials to conform to fire regulations requires a balance between aesthetics, cost, form and function.
Knotwood is non combustible and achieves a class A EN13501-1 fire rating.
Knotwood Applications…
From a simple gate, to sophisticated architectural designs. The possibilities are left to your imagination…
Get your free sample now…
Simple Design, Concealed Fixings and Easy Installation.